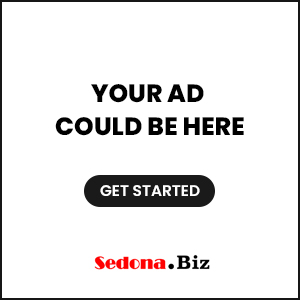 Verde Valley News – On Friday, October 21 from 9:00 a.m. to 3:30 p.m., the Yavapai County Lions Club will provide eye care services through its mobile doctor's office to members of the Camp Verde community. The Lions Mobile Eye Care Van is a fully equipped eye exam room used by volunteer ophthalmologists to perform screening exams and write eyeglass prescriptions. It is the mission of Lions Clubs to use this mobile doctor's office to bring eye care services to all of Yavapai County, with a particular focus on residents 18 and older who cannot afford or access to eye care services.
Yavapai County residents with a monthly or annual income level at or below 150% of the federal poverty level are eligible for free eye exams, vision care, and eyeglasses. The guidelines for allowable monthly income levels range from 1 person per household with an income of $1,699 per month to 8 people per household with an income of $5,829 per month.
It's easy to apply. Applications, full details and help are offered at the Camp Verde Community Library. 22 appointments are available. please bring a the following documents to show proof of income when applying for Lions of Yavapai Eye Care assistance:
2021 tax return
Current weekly or monthly pay stub
Social Security documents showing the amount that will be received this year
AHCCCS Card
If you are unemployed, you can submit a letter stating this fact from a community leader, pastor, doctor, etc. who knows your situation (form letters are available at the library, just ask)
Appointments should be made through Library Specialist Carson Ralston by calling 928-554-8391, emailing [email protected], or dropping by library.
About the Camp Verde Community Library
At the Camp Verde Community Library, we connect people of all ages and backgrounds to the expanding world of information, ideas, and creative experiences through free and equitable access to library resources. The Physical Library is located just off Montezuma Castle Highway at 130 Black Bridge Road, Camp Verde AZ. Find the online library at www.campverde.az.gov/cvcl. For more information on this or any other library program, call us at 554-8380.